Sega Genesis
"Sega was the biggest rival to the orginal and Super Nintendo in the 90's," said Charles Pritchard. With the first 16-bit Sega Genesis, games had better designs and layouts and each cartridge had a longer shelf-life. Unlike the Original Nintendo, the Sega Genesis offered a sleeker styled controller better fitted for the hands and more than two buttons of control aside from the D-pad which allowed diagonal movement. Pritchard said games like Streets of Rage and Sonic were popular on the console and sold out in stores almost as quickly as the original Nintendo console did. When Nintendo offered the Super Nintendo, Sega fired back with their upgraded 64-bit console that only offered smoother graphics. Unfortunately, the upgraded model didn't do as well as Sega would have hoped and they soon lost out to Nintendo.
Sega Gamegear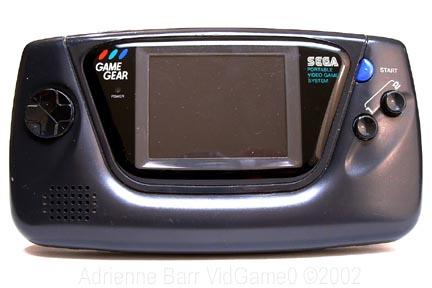 The Gamegear was the underdog of the Sega family. It offered players the same setup as the Gameboy but with color and light in its orginial makeup The only real setback with this system was its lack of games. There were only 30-40 games released for the Gamegear compared to the Gameboy's 100+. The system was easy to operate with its D-pad and two buttons and used a cartridge like every other gaming system of it's time. It's shelf-life was perfect, in fact I still have one in perfect condition today
Dreamcast
The Dreamcast was the shortest-lived gaming system by Sega. In it's last ditch attempt to compete with the growing gaming market, Sega offered up the Dreamcast as an upgrade to the Sega that was too late. The system lost out to the Sony Playstation which had entered the market months after the Dreamcast. As always, the setup was easy, but the Dreamcast offered much better graphics and Sega's first gaming console with expansive memory in the form of a Tamagotchi-like cartridge.
The Sega Dreamcast had the first Sega controller with four buttons of control as well as a D-pad and an analog stick. The console could also take up to four players at one time. Unfortunately, with the shadow the Playstation and Xbox cast over the Dreamcast, the system couldn't compete and Sega gave up on consoles and stuck to making games.